Inside Supply Management Magazine
May / June 2020
Competencies: Turning Future Supply Chain Disruptions into Opportunities
May 01, 2020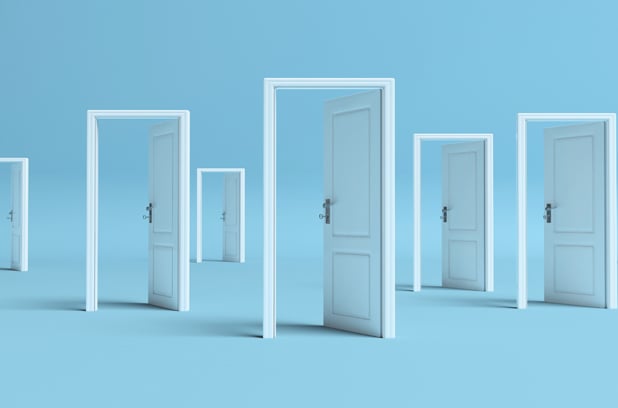 ISM Mastery Model® Core Competency: Business Acumen
Editor's note: Collaborating with the U.S. Pan Asian American Chamber of Commerce Education Foundation (USPAACC) and with USPAACC CPO members, Howard University School of Business supply chain students interviewed procurement thought leaders and conducted other research to identify emerging issues disrupting supply chains in 10 primary global industries. Students compiled their results in a report, What Will Keep the Next Generation of Supply Chain Leaders Awake at Night? Recommendations are featured here; the report is available at ismworld.org.
Five disruptors are expected to be significant supply chain issues or challenges in the future: (1) enterprise social governance (ESG), (2) sourcing diversification and e-commerce, (3) artificial intelligence (AI), robotics and robotics process automation (RPA), (4) the skilled-workforce talent shortage and (5) a risk-management focus.
No single corporation or industry will be able to minimize or eliminate the risk associated with these global disruptors. True change will begin when industries, companies and governments proactively move together toward achieving mutual goals.
Senior supply management leaders play an important role in this effort: They must take charge in pushing these entities to collectively mitigate or eliminate these potentially catastrophic supply chain disruptors in the next five to 10 years. They must change these future disruptors into opportunities.
The recommendations detailed here can help drive the necessary change.
1. Enterprise Social Governance
Addressing this dynamic requires that companies work together more to influence governments to decisively act on (1) climate change, (2) recycling and (3) sustainability. Organizations can do this by taking the lead, updating their operations to be less impactful on the environment. Many green innovations improve companies' brand image and global influence on climate issues — as well as help the bottom line.
Recommendations:
Green design. Replace materials that have a negative environmental impact with materials that do not.
Green purchasing. Encourage use of goods and services that are environmentally friendly and improve consumers' sustainability consciousness.
Life-cycle assessment. Improve recycling efficiency by evaluating the environmental, occupational health and resource consequences of each product or material.
Reverse logistics. Streamline transportation of goods between the customer's place of use and your manufacturing location for reprocessing, remanufacturing, repairs, recycling or environmentally friendly waste disposal.
2. Sourcing Diversification and E-Commerce
Diversifying the sourcing base and addressing potential e-commerce risks can help organizations add value to supply chains.
Recommendations:
Find diverse, alternative sources of supply. Reconsider sourcing from a single supplier or location. Companies must identify new sources by assessing diverse geographical opportunities, operational benefits, financial impacts and talent-resource levels throughout their supply chains.
Engage diverse suppliers. Companies are increasing focus on supplier diversity, and many organizations have found minority suppliers can more effectively and efficiently source products, materials and services.
Re-evaluate e-commerce platforms. These platforms facilitate the ordering process but also pose downside issues and risks, including insurance-coverage compliance, International Organization for Standardization (ISO) standards compliance and pricing pressures that could bankrupt companies.
3. AI, Robotics and RPA
As supply management evolves, so will technology — to streamline processes and create competitive advantages. Industries are exploring robotics to automate manufacturing, warehousing, transportation and other operations, as well as RPA to streamline repetitive processes. Many companies are expanding their use of AI to identify trends, create new products and anticipate customer needs — strategies that will improve companies' operational and financial performance.
Recommendations:
Biased AI outputs provide inaccurate information for decision-making, creating risky situations for companies. Future supply chain leaders must caution industries to be vigilant in their approach and use of AI to avoid unintended results that impact brand and financial performance.
Research has uncovered potential gender and race bias in AI algorithms, especially in the cosmetics industry. Major cosmetics companies are aiming to be more inclusive in their use of AI to drive product development and strategy.
4. Skilled-Workforce Talent Shortage
Unskilled labor challenges will continue to increase in the future, impacting economic output. It will be increasingly difficult to fill jobs requiring skills in digital technology, supply management, manufacturing and operations over the next three to five years.
The rapidly changing technology landscape will lead to high employee-turnover rates, as the steep learning curve causes talent to stray from these technical positions.
Recommendations:
Companies should search for and secure talent that is adaptable and enforce a learning culture that fosters talent transformation.
Organizations should work proactively with universities and internal supply management training programs to prepare future leaders and other personnel to meet skill needs.
Creative problem-solving will be a critical workforce skill that companies will seek in university graduates and prospective employees.
5. Risk-Management Focus
To prepare for future disruptions, companies, industries and governments must expand focus on risk-management processes to include predictive or prescriptive supply chain programs.
Recommendations:
Enhance cross-functional risk management teams to address ongoing disruptor challenges.
Utilize internal tools and external resources like dashboards, audit firms and third-party firms to monitor risks.
Update corporate risk-management strategies. Explore an enterprise risk model that incorporates such strategies and response actions.
Leverage and enhance supplier certifications by implementing formal qualification processes, codes of conduct and contract terms.
Implement risk-management technology tools/applications and monitor risks on a real-time basis.
By addressing these disruptors over the next five to 10 years, companies can answer the challenge, create opportunities — and revolutionize their supply chains.
Acknowledgments
This report was the product of interviews and research by Howard University students Jada McCardell, Deidra Pinnock, Francisco Joseph, Quentin Lewis, Malik McIntosh-Rattray, Brianna Plowright, Tyra Saverson, Melissa Anderson, Angel Williams and Artilie Wright.
James Haddow, Howard University School of Business professor; Thomas W. Derry, Institute for Supply Management® CEO; Didi Anekwe of Nationwide Mutual Insurance Company and Tanya Penny of the U.S. Pan Asian American Chamber of Commerce Education Foundation provided academic guidance and counsel.