Inside Supply Management Magazine
November / December 2020
Where Does Your Supply Come From?
November 10, 2020
While sourcing from new markets and suppliers can help avoid bottlenecks and mitigate risk, such a move comes with ramifications and difficult choices.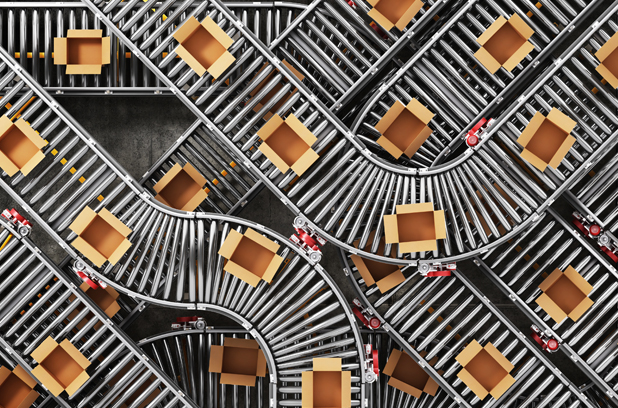 The coronavirus (COVID-19) pandemic exacerbated disruptions already occurring due to tariffs and the trade war with China; these supply shortages, long lead times and other impacts have caused organizations to take a closer look at their sourcing strategies.
"Due to the pandemic, risk has been one of the key areas that's bubbled to the top as an area of concern," says Chris Sawchuk, principal and global procurement advisory practice leader for The Hackett Group, the Miami-based business consultancy.
For many organizations, the need for risk mitigation and nimbleness — particularly to be less reliant on single-source suppliers and geographical regions of supply — is prompting them to accelerate supply chain diversification strategies. They are undertaking such approaches as dual sourcing, sourcing closer to home, moving production to emerging markets or spreading production throughout several geographic areas.
But such a shift brings additional considerations and its own set of potential risks and concerns, particularly pertaining to cost, resources and flexibility.
Accelerate What's Already Begun
When the pandemic hit, many organizations were already looking at where their supply came from. Often, that was China, where COVID-19 originated in December and whose factories were soon hit hard by shutdowns. Josh Nelson, associate principal, strategy and transformation with The Hackett Group, says, "In a way, companies were somewhat fortunate in that the pandemic started when it did as opposed to another date." Two reasons, he says, stand out:
The tariffs, which began in 2018, significantly impacted many companies, and they had already diversified their supply bases in response.
The pandemic started around Lunar New Year, when Chinese factories normally shut down, and companies prepared by building up inventory, which enabled them to mitigate short-term risks, Nelson says. Because they had already identified supply chain agility as a key topic, they were able to move forward with diversification plans.
Other companies, however, were unprepared for the pandemic and its impacts. "The pandemic took an already tense situation and made it significantly worse — in the blink of an eye," says Jennifer Ulrich, senior director — advisory at procurement and finance solutions provider Corcentric. "What it's done is take organizations that were on the fence about moving operations — out of China, for example — and pushed them over the edge (in the realization that) they have to do it, and do it quickly."
Time Is of the Essence
Shifting supply or production, however, isn't a simple process. It takes time, resources and an in-depth understanding of how the company will be impacted, among other measures.
It requires qualifying alternative suppliers — and gaining visibility into lower-tier suppliers. The need for multitier visibility was exposed during the pandemic, Sawchuk says: "Some organizations had visibility into their Tier-1 suppliers and could predict and deal with the risk there. But they didn't have visibility into the Tier-2 and Tier-3 suppliers" and thus encountered supply issues.
Companies also need to ensure new suppliers can meet quality and specifications needs. For example, to meet demand for additional personal protective equipment (PPE), HonorHealth, a community-focused nonprofit hospital system in Arizona, diversified its supply chain. It found that using new suppliers came with several challenges, including mask wastage due to ensuring the new models fit properly, leading the company to develop an innovative mask-fit tool (see pages 5 and 45).
Another consideration: Quality might be inconsistent. "No matter how good your specification is, the product may be slightly different," Ulrich says. "If it's a component for the end product, that's something you have to factor in because it will impact your quality-catching process. You may have to make some changes to your processes, which will then impact your resources. This is when you're familiar with the suppliers or the locations."
If you're not, she says, it takes extra time and effort to put a strategy in place: "That's not to say it's not worth it in the long run," Ulrich says. "You just have to weigh the risks and benefits and do an analysis to demonstrate why this strategy makes sense, not just now, but in the long term."
In some situations, companies may have to develop suppliers that don't have the capability to meet their quality specifications, financial qualifications or capacity requirements, Nelson says. "They may have to invest in capital and various other processes to make them capable," he says. "That's going to require additional equipment, tools, and/or molds that need to be ordered."
He cites how some apparel manufacturers, which had been sourcing from China, are working to develop the manufacturing capabilities of some towns in Ethiopia, Nelson says. "They think of China as a labor risk as well as a supply continuity risk," he says, and have been providing training to Ethiopian workers.
All of this takes time, however. In the best-case scenario, where a new component is being qualified, the process could take a few months, Nelson says. "But if new equipment or tooling is required, it could be six to nine months." It could be even longer to establish a new manufacturing facility or make changes in tightly controlled industries like aerospace and pharmaceuticals, he says.
Reduce Risk, Not Just Cost
In every decision, cost is a factor. But when considering supply chain redesign, companies are thinking about cost differently than they did before the pandemic — and the conversation has become about cost versus risk.
"What you're seeing is that while cost is still important, supply chain risk reduction and agility are being more heavily weighted to create a more balanced approach of looking at the broader supply chain," Sawchuk says. If the organization has become less comfortable with the risk, he says, they may be more inclined to act, he says. "You have to work lockstep with what the business objectives are and how they may have changed based on a redesign of your supply chain."
Taking a total-cost approach can help companies determine the feasibility of redundant sourcing or shifting locations, Ulrich says. Consider how health-care organizations turned to new and different sources to obtain hand sanitizer, she says: "While they could find the quality they needed, the product might come in a container that required significant repackaging efforts — and the shipping costs were astronomical as well."
She adds: "Then again, when you have a need during a crisis, you make decisions that you might not otherwise make in a normal environment."
As companies rearrange their supply chains, they can't count on the ability to pass on added or increased costs to customers and consumers, says Willy C. Shih, Robert and Jane Cizik professor of management practice in business administration at Harvard Business School. "That's a big dilemma for a lot of companies," he says. "When companies offshored from the U.S. to China, for example, that was an easy move because the labor-cost differential was such that they could make mistakes and still be able to offset their costs." But just shifting from a low- or lower-cost country to a higher-cost locale won't solve all the problems, he says.
Companies must consider how they can use product and process innovation to offset some of those costs, Shih says. Consider a company that manufactures active pharmaceutical ingredients and wants to move some of its production from a lower-cost area like China or India to a higher-cost area like Europe or the U.S. "It doesn't make sense to pick up an operation and move it," he says. "You don't want to just duplicate the process that's in the lower-cost location in the higher-cost location. Instead, you need to think about process innovation. … You need to revisit the way you manufacture because if all you do is lift and shift to a higher-cost area, you're going to have higher costs. You have to be more thoughtful than that."
It's about adding more value, whether through new processes or technologies to address efficiencies, cost savings, wastage and innovation, among other areas. Shih offers this example: "One of the frontiers (in the active pharmaceutical industry) is continuous-flow chemistry, where instead of using a big vat and batch reactors, companies will use continuous-flow reactors, which have lower capital cost, more process intensification, and less production waste."
Using newer technology to enhance value and offset cost when moving production is nothing new, Shih says. "For example, post-World War II, the American steel industry reigned supreme," he notes. "But by the 1960s and '70s, the Germans and the Japanese produced high-quality steel at a lower cost. They started with a clean sheet after the war because their industries were in ruin, so when they started rebuilding their industries, they used newer process technologies. They were the first to use the basic oxygen process. They were the first to use continuous casting. These process technologies were more modern and more efficient."
There are other considerations, including:
Diversifying out of a geographical area doesn't necessarily end a company's association with that area or potential risk. Lower-tier suppliers may still source components and parts from the area.
Some industries may be harder to move than others. "If we really want to move electronics manufacturing to the U.S., I'm predicting it'll take at least a decade to a decade and a half," Shih says.
The pandemic won't be the last crisis. New crises — whether related to geopolitics, natural disasters, tariffs or something else — are likely to arise and impact supply chains.
One Solution Doesn't Exist
Geographic supply chain diversification can mean many things to many organizations. For some, it can mean looking for alternative sources of manufacturing operations, outside of China and in emerging markets. For others, it means sourcing locally or shifting only certain product lines. Still others may consider a move but find that staying put makes more sense from a cost, resource and value standpoint.
There's not one solution. It comes down to how a business views risk, Sawchuk says. "If the business wants to ride the market, move the market, beat the market — those are decisions that the business has to make, and the supply management organization has to execute," he says.
Geographic diversification doesn't necessarily mean leaving China, Sawchuk says. "It means you're looking globally for the best source to optimize your supply chain for whatever your objectives are as a company," he says. "It's opening the aperture of considerations and options for organizations."
Ulrich notes that it's important to have a well-rounded supply chain strategy that doesn't focus in one area. "Any type of major supply chain disruption, whether it's a trade war, pandemic or natural disaster, causes organizations to make rash decisions around their strategies," she says. "It's not the approach you want to take. The best advice I can give is to be proactive, understand your supply base and where the need is, determine the available options, and put agreements in place from the very beginning that are going to ensure the organization remains strong in the face of disaster."
These are not simple choices, Shih points out. A geographic shift in supply or production carries a large element of unpredictability, he says. "Companies need to be flexible in their approaches while being expansive in their thinking. It's useful to understand the assumptions — explicit or implicit — in your supply chain design, then ask: In this new world, what are the risks associated with some of those assumptions, how much risk do I want to take, and how might I approach mitigating those risks?
"Since lots of approaches cost money, where do I want to be on that trade-off curve?"
Unmasking an Inexpensive Tool to Reduce PPE Waste