Inside Supply Management Magazine
November / December 2020
Online Marketplaces: A Pick to Click for Procurement
November 10, 2020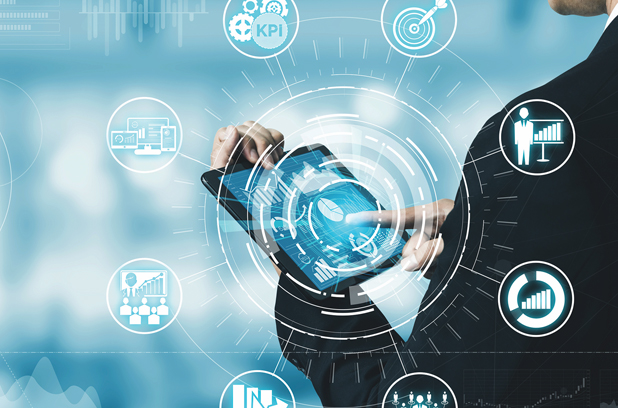 In recent years, online marketplaces have rapidly emerged as a disruptive alternative to traditional procurement processes. The number of such marketplaces has greatly expanded, with some players catering to a wide variety of general-interest products, and others focusing on specific/niche products and services.
The attractiveness of online procurement is centered around the promise of process simplicity, reduced cost and greater price transparency. The most prominent U.S. online marketplace is Amazon Business Services, which recorded US$1 billion in revenue in its first year of operation, 2015, and grew to $10 billion in annualized sales in 2019. In the U.S. alone, Amazon Business serves nearly 80 percent of the 100 largest (by enrollment numbers) education organizations, 55 Fortune 100 companies, and more than half of the 100 biggest hospital systems.
Online marketplace purchases make up a small amount of the total purchasing spend in a typical organization. However, in our research for Online Marketplaces For Procurement — a report by CAPS Research, the Tempe, Arizona- based program in strategic partnership with Arizona State University and Institute for Supply Management® (ISM®) — we found enthusiasm and positive expectations for moving more procurement spending to online marketplaces. Among the 11 firms we surveyed and interviewed, about 65 percent of respondents indicated that they have shifted a small percentage of their procurement spend to online marketplaces and are looking to expand.
About 75 percent of respondents are either using or considering Amazon Business Services or the SAP Ariba Network, with the remaining respondents opting for Vinamaya or Coupa. The pivot to online marketplaces for procurement usually begins with maintenance, repair and operations (MRO) and travel and expense (T&E). To make a smooth transition to online procurement, companies must focus on critical issues — including organizational structure, talent and skills, infrastructure, and analytics — to support strategic decision making.
The Benefits of Digital Purchasing
There are three compelling reasons for an online-marketplace shift: (1) convenience, (2) increased choices and (3) better spending visibility. As marketplaces limit or eliminate time-consuming and repetitive transactional tasks, procurement roles can be geared to value-added strategic activities, including managing risk. Therefore, increased use of online marketplaces will likely alter procurement job roles and skill sets. Practitioners' data-analysis proficiency should become as valuable, if not more so, to their organizations as traditional negotiation skills.
As marketplaces limit or eliminatetime-consuming and repetitive transactional tasks, procurement roles can be geared to value-added strategic activities, including managing risk.
Innovations in online procurement of services are also likely. In fact, B2B online marketplace innovations are already occurring in the services sector, particularly in freight and logistics, medical services, rental services and finance. We expect digital platforms to evolve rapidly in this space, bringing much needed efficiency and transparency in services procurement processes. SAP Fieldglass, for example, has created a services procurement platform to manage projects and services from source-to-pay. General-purpose service marketplaces, however, will take more time to develop, due to the challenges of managing diverse, complex and difficult-to-evaluate services. As such, context-specific service marketplaces should develop first.
Many companies are likely to expand direct spend with online marketplaces soon, thanks primarily to platform innovations in online marketplaces. Unlike for services, metadata for direct materials is well developed within vertical industries. Many direct materials are already transacted through EDI systems and integrated into ERP systems. As such, it's not burdensome to digitally list direct materials in online marketplaces.
Hybrid Purchasing Models Most Likely
It is unrealistic to think that most companies will completely move to online marketplaces; a more likely model will include dedicated suppliers. Such a hybrid approach will ensure companies can take advantage of both models. While online marketplaces facilitate a more decentralized purchasing model, it is essential for companies to be cautious and have appropriate checks and balances in place, including suitable rule-based ordering mechanisms, especially for high-value purchases.
While online marketplaces have many advantages, there are risks that are common across most industry segments: quality, system integration and counterfeit/fraudulent activities. We view product authentication and counterfeiting risks as the main impediment to broader adoption of online marketplaces, especially for direct-material sourcing. Authentication-related services will increasingly become important as online marketplaces move up the food chain into high-value product categories.
Though digital marketplaces have been around for years, transitioning to them requires an organization to have a sound decision framework. Identifying key issues surrounding indirect, direct and services procurement, as well as understanding emerging business models and future trends, is critical in developing a roadmap for doing business with online marketplaces.