Inside Supply Management Magazine
November / December 2020
Supply Chain Strategizing for Challenges Beyond COVID-19
November 10, 2020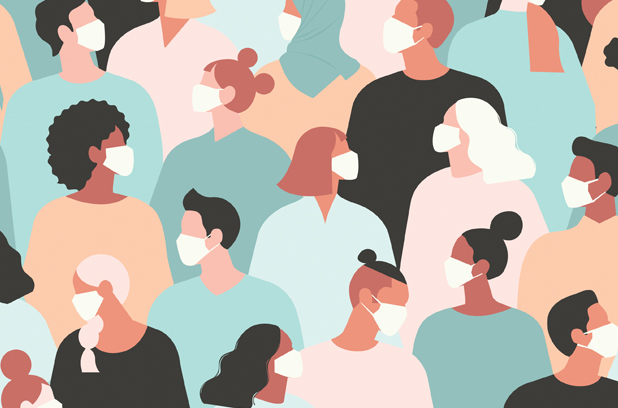 The coronavirus (COVID-19) pandemic that has restricted the supply of many components, parts and products has caused procurement organizations to diversify their sourcing, changed demand and turned homes into the new workplaces. And, says Yossi Sheffi, Ph.D., the Elisha Gray II Professor of Engineering Systems at the Massachusetts Institute of Technology in Cambridge, Massachusetts, COVID-19 has also accelerated adoption of technology, particularly for visibility, tracking and tracing of components and supplies.
Yet, while the pandemic seems all-consuming, other disruptions and trends are brewing and shouldn't be overlooked, says Sheffi, whose recently published e-book, The New (Ab)Normal: Reshaping Business and Supply Chain Strategy Beyond Covid-19, delves into how the pandemic has impacted companies, supply chains and society. He shares some thoughts about what worries him, what he thinks the post-pandemic future could bring, and what gives him hope.
What worries him: Climate change. The solution to global warming and climate change isn't as easy as developing a corporate program to reduce greenhouse-gas emissions or manufacturing sustainable products made from recycled materials. Like eradicating a pandemic, combating climate change "requires international cooperation," Steffi says. "Otherwise, it doesn't work. For example, if the U.S. stops selling internal combustion cars, it's meaningless unless other countries follow suit."
Fighting climate change often comes down to economics and cost — for both businesses and consumers, Sheffi says. An often-forgotten factor, he says, is the number of people around the world at the poverty level. Nearly half of the world's population is living on less than US$5.50 a day, according to The World Bank, and climate change isn't likely to be high on their list of concerns. "They want to get to the middle class," Sheffi says. "And when they get to the middle class, they want cars. They want to eat meat, and they want to build concrete houses."
In his 2018 book, Balancing Green: When to Address Sustainability in a Business (and When Not To), written with Edgar Blanco, Sheffi maintained that the roots of any corporate sustainability program are cost savings, risk reduction and growth. Sustainable — green — products typically cost more to produce and buy. Despite studies that showed the opposite, he says, "my argument was that people are just not willing to pay for (saving the planet)."
To prove his point, Sheffi says, he conducted an experiment with some of his students at two Boston stores, where sustainable products were grouped together under noticeable green awnings. "We positioned students at the end of the aisle, and told them to watch what people were doing," he says. "We also interviewed shoppers to find out their education, income and other details, so we could make an assessment."
The result: Shoppers weren't interested in paying more for the sustainable products. Economics was their concern.
In today's volatile environment, economics is a concern for many organizations as well as consumers. "We're in a recession — a time when people will pay more attention to economics," Sheffi says. "Consumers will pay more attention to a product's price, and will not opt for the sustainable product, which will become even more of a luxury good."
He continues: "As I always argue, the solution is technology. Some technologies are already working — renewable energy forms like sun, wind or geothermal power — but they are small and not very reliable. We need technologies that remove greenhouse gas from the air. But even if this area will grow, it's not enough to stop climate change — we have to reverse it."
What he thinks the post-pandemic future could bring: Increased global- ization and collaboration. "I think there'll be more, rather than less, globalization, unlike what many people say," Sheffi says. "To me, the pandemic expands globalization." Why? One, it has caused a shift to remote working. "If you work from home, it doesn't mean you work only from Kansas City, you can work from anywhere in the world," he says. Two, it has highlighted the need for dual or redundant sourcing as well as geographic diversification of supply.
"As many executives have told me, in order to be economically sustainable, first, you have to be global," Sheffi says. Having demand and supply in one place only exacerbates sourcing issues should disruptions occur, he says: "You want to source all over the place. Globalization gives you more resilience."
Increased collaboration with suppliers also results in resilience, as it aids in assurance of supply, innovation and other value-added activities, he says.
What gives him hope: Technology. The pandemic has accelerated companies' adoption of supply chain technology, particularly for visibility into shipments and lower-tier suppliers, Sheffi says. Technology helps companies make connections — with suppliers, stakeholders, employees, customers and providers, among others.
"With COVID-19-imposed restrictions on in-person gatherings, data and its analysis became even more important," he writes in The New (Ab)Normal. "More than ever, people wanted and needed to know what was really happening in the supply chain to separate fact from fiction and fear from reality."
Developing visibility through technology platforms and software can enable companies to have increased knowledge and data to make better informed decisions — and add value that goes beyond cost. Among the technologies experiencing accelerated use, Sheffi says, are platforms and software that enable companies to:
Find warehousing when they need it. Today's companies are entering a period of what Sheffi calls "whack-a-mole demand." He elaborates: "It's going to go up and down here and here and here and here." Such volatile demand is causing organizations to develop flexible processes as well as seek immediate warehouse solutions, ones that are closer to customers.

Increase their supply visibility, tracking and tracing. Several technologies offer real-time tracking and tracing of conveyance locations, helping companies monitor supply orders and estimated times of arrival, generally based on provider data, Sheffi says. Other platforms offer additional logistics insights, including geofencing capabilities, artificial-intelligence (AI) algorithms and other features that make it easy to track content, he says.
The need for supply chain visibility, supplier collaboration, and increased globalization will lead to expanded use of technology in supply chain planning and operations. The rate of adoption of new technologies, which has risen significantly during the COVID-19 business disruption, is likely to further increase as companies adopt new processes to keep growing, change their globalization strategy, develop resilient processes and pay more attention to their corporate social responsibility, Sheffi says.