Inside Supply Management Magazine
November / December 2020
Often-Overlooked Group Can Add Value to Supplier Base
November 10, 2020
ISM Mastery Model® Core Competency: Corporate Social Responsibility (CSR) and Ethics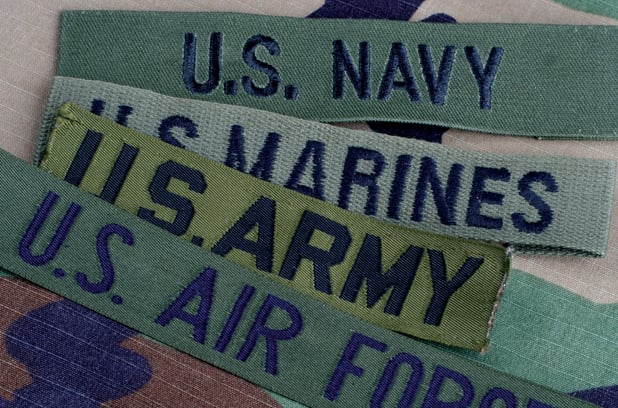 To remain competitive, organizations strive to deliver goods and services cheaper, faster and more effectively while improving value and quality. Partnering with the most efficient and effective suppliers is paramount to success.
With businesses facing consistent and increased pressure around the world from the coronavirus (COVID-19) pandemic, civil unrest, economic uncertainty and political turmoil, it's more important than ever to build resiliency, adaptability and entrepreneurial behaviors in the supplier base. Partnering with diverse suppliers can help companies achieve this value.
One often-overlooked group is U.S. military spouse-owned businesses and entrepreneurs. While many companies include veteran-owned business (VOBs) and service-disabled veteran-owned business (SDVOBs) in their supplier diversity programs, few have specific activities for military spouse-owned businesses. Yet this population has unique strengths and needs — and like with any area of diversity-focused supply management, effective engagement means understanding the marketplace, educating supply management and supplier diversity professionals, configuring programming, and utilizing the best channels and forums to connect.
Understanding the Dynamic
Increasing numbers of military spouses are pursuing business ownership. In the past five years, the rate of military-spouse self-employment has nearly doubled. In 2017, 8 percent of active-duty military spouses were primarily full-time self- employed, in such industries as retail trade, health care and social assistance, and professional, scientific and technical services.
Being military affiliated gives spouses the opportunity to hone skills in adaptability, resilience, self-discipline and determination — all of which are valued traits for entrepreneurs as well as suppliers. As with other small and diverse businesses, military spouse-owned businesses share common needs, including increased access to capital and flexible and focused client collaboration. These businesses would benefit from (1) location-requirement flexibility to accommodate required military- related moves for the principal business owner and (2) corporate champions to tailor existing supplier diversity programs to them.
Empowering Businesses
Onboarding new suppliers increases healthy competition between current and prospective suppliers, offers competitive advantages to the business, and can support corporate social responsibility goals. Partnering with military spouse-owned businesses creates additional benefits that include:
1) Value, including being a highly visible ambassador for "Made in America" products and U.S.-based services
2) Leadership
3) Innovation and new ideas.
Such partnerships also enable companies to signal support for a widely respected segment of society — numerous studies indicate consumers are more likely to purchase from companies that align with their own values. Also, a strong and growing community of military spouse-owned businesses offers societal benefits; these include ensuring the economic success of the broader veteran- and military-family communities, as an economically successful military- connected community is critical to sustaining the all-volunteer military force that protects the nation.
Military spouse-owned businesses and entrepreneurs have a rapidly evolving and growing support system of government and nonprofit organizations. Many offer (1) programming about topics like education for aspiring business owners, (2) funding through grants and other financing mechanisms and (3) marketing and promotional support during development and beyond. One is the SBA, whose programming includes Boots to Business (BTB), which provides training in business-ownership fundamentals.
The Institute for Veterans and Military Families (IVMF) at Syracuse University has several support programs, including the Veteran Women Igniting the Spirit of Entrepreneurship (V-WISE) and Entrepreneurship Bootcamp for Veterans' Families (EBV-F) programs. Other organizations, including The Rosie Network and the Association of Military Spouse Entrepreneurs (AMSE) provide company listings, promotional activities, awards and recognition, and peer-to-peer support.
Supply management professionals can partner with and sponsor organizations like these to incubate new businesses that could become suppliers. Among the benefits: enhanced supply chains and a signaling that their organizations are prospective "partners of choice" for military spouse-owned businesses.
For many organizations, it's important to track supplier diversity activities through third-party certifications. Military spouse-owned businesses may have certifications reflecting other elements of their diversity, including from the Women's Business Enterprise National Council (WBENC), Disability:IN and the National Minority Supplier Development Council (NMSDC). There are also veteran-focused certifications from organizations like the National Veteran Business Development Council (NVBDC) or the National Veteran-Owned Business Association (NaVOBA).
Though some organizations focused on military spouse-owned businesses do individual verification using services provided by organizations like GovX or ID.me, there is no widely recognized third-party business certification that focuses specifically on military spouse-business ownership.
Ongoing Strategies
To effectively engage and partner
with military spouse-owned businesses,
consider:
Adding "military spouse-owned business" as a supplier designation in the organization's supplier portal, as well as including this group as a separate focus area within supplier diversity activities and associated category and sourcing strategies
Engaging with support organizations specifically focused on military spouse-owned businesses
Educating supply management professionals on this community's unique experiences, strengths and needs, as well as best practices to facilitate better engagement
Supporting suppliers that are

eligible to pursue third-party diverse-ownership certifications
Advocating for government and industry supplier diversity coalitions to include the military spouse-owned business category in their spend tracking, reporting and programming.
In today's challenging environment, organizations seek to build robust, resilient, adaptable and innovative supplier bases. Military spouse-owned businesses can provide a strategic and competitive advantage.