Ignite Your Procurement Career at ISM World 2024!
The Premier Conference for Emerging Professionals in Procurement and Supply Chain
Join us at ISM World 2024 - THE premier destination for rising stars in supply chain management. Immerse yourself in the excitement and innovation of supply management. Gain insights from top executives and thought leaders, delve into the latest trends shaping the supply chain landscape, and connect with new suppliers at the premier conference for supply chain professionals. Learn from and network with industry trailblazers. Leave inspired and equipped to deliver exceptional results. Secure your seat today and accelerate your career towards success.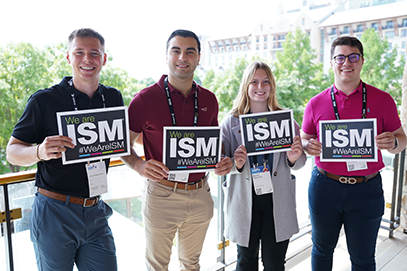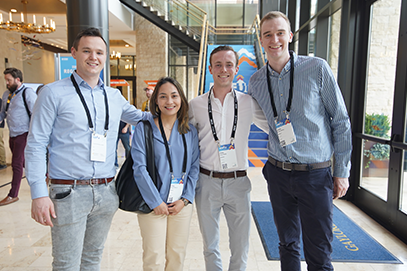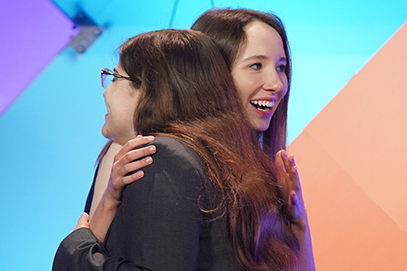 Unlock Success by Joining us at ISM World 2024
Embark on a transformative journey at ISM World 2024 and fast-track your career in procurement and supply chain. This is your opportunity to learn, network, and thrive in one of the most dynamic industries.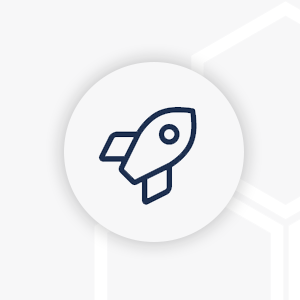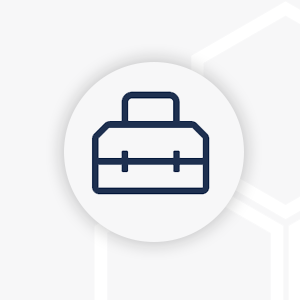 Career Boost
Get on the fast track to success by connecting with potential mentors, seasoned professionals, and leaders in the field.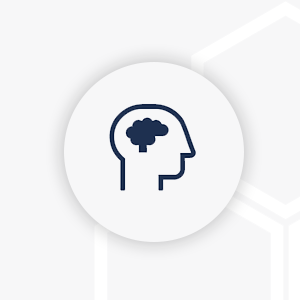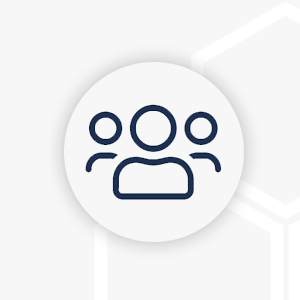 Skill Development
Return to the office after attending sessions designed to equip you with the latest trends, tools, and strategies in procurement and supply chain management.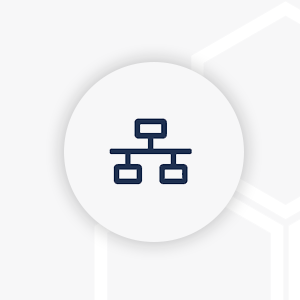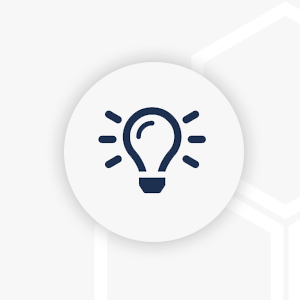 Career Path Exploration
Gain insights into various career paths within procurement and supply management, helping you chart a clear course for your future.
We are currently developing an exciting lineup of engaging and informative sessions designed to enhance your core skills and bolster your career in the field of supply management. At ISM World 2023, we offered a diverse range of sessions, each meticulously crafted to equip you with invaluable knowledge and insights. Some of the sessions featured in last year's program include:
Navigating Demand-Driven Material Requirements Planning
Sustainability in Practice - Achieving Net Zero Transformation
Me, Myself, and My Mentor
ISM International Student Case Competition
Kickoff Orientation with ice breakers to meet fellow attendees
An epic closing party!
Our commitment is to provide you with the knowledge and skills you need not only for the present but also to flourish as you advance in your supply management career. Join us at ISM World 2024 and embark on a transformative learning journey that will empower you in your pursuit of excellence.
Need help making your case to your manager?
Download our "Convince Your Boss" template here!
Elevate Your Career: Join us at ISM World 2024 Today!
Don't Miss Your Chance to Soar in Procurement. Seize this moment to invest in your career, learn from the best, and join a community of ambitious young professionals at ISM World 2024.


Real-World Endorsement
The conference was a treasure trove of knowledge, packed with sessions that could make your supply chain-loving heart skip a beat. From cutting-edge technologies to revolutionary strategies, we had it all! I soaked up every bit of wisdom like a sponge and left each session with a brain overflowing with inspiration."
— Hardik Birla, 2023 Attendee
---
This is the best conference I have ever attended - ISM 2023 World Conference. It was full of motivational and memorable messages. Sitting in the same room with the 43rd President of US - George W. Bush and listening to his live speech was an experience much different than watching it on a TV. Thanks for his insightful and humorous sharing. Alison Levine, thank you for sharing your journey on how to find strength and conquer challenges, at multiple life-threatening moments, I felt so encouraged!"
— Bo Li, MSc., CPSM, CPSD
Pricing
ISM World 2024 offers two great registration options:
Want it all?
Are you looking for the ultimate conference experience? With our all-access pass, you can truly have it all. Not only will you enjoy the immersive in-person experience, but you'll also have dedicated time to network, discover new suppliers, and attend the breakout sessions of your choice. And the benefits don't end there. Following the conference, you'll have exclusive 90-day access to a comprehensive library of all the breakout sessions you may have missed. Get your all-access pass today!
25 CEHs
Our in person only experience provides you with an unparalleled opportunity to engage directly with industry thought leaders, like-minded peers, and innovative suppliers. Not only will you have the chance to network and establish connections, but you will also have time to enhance your knowledge and expertise in your field. Don't miss out on this chance to join fellow attendees in Las Vegas, NV, and immerse yourself in a transformative learning experience.
15 CEHs
ALL ACCESS PASS
(In Person + Breakout
Session Recordings)

IN PERSON ONLY

Member

Non-Member

Member

Non-Member

Now - Jan. 12, 2024

$1,895

$2,495

$1,495

$1,895

Next Price Tier:
Jan. 13 - Feb. 29, 2024

$2,395

$3,195

$1,895

$2,595

Purchase now and save…

Save $500!

Save $700!

Save $400!

Save $700!
All Access Pass
Now through January 12, 2024
Member $1,895
Non-Member $2,495
---
Next Price Tier:
Jan. 13 - Feb. 29, 2024
Member: $2,395
Non-Member: $3,195
Register
In Person Only
Now through October 6, 2023
Member $1,495
Non-Member $1,895
---
Next Price Tier: Oct 7, 2023 - Jan. 12, 2024
Member $1,895
Non-Member $2,595
Register
Bring Your Team and Save an Additional 10%
Can't purchase now? Check back for future pricing updates!
Terms and Conditions:
Groups of 5 or more qualify for a 10% discount. Group discounts can't be combined with other offers or discounts.
Conference offerings above are based upon availability.
Cancellation policies and other terms and conditions can be viewed here.