Charlotte de Brabandt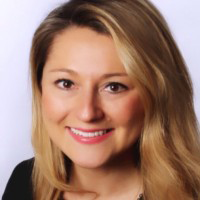 Charlotte de Brabandt is a world-renowned Technology and Negotiation Keynote Speaker & Host with ample global industry experience in the field of automotive, timepieces, technology, pharma, consumer goods and medical devices.
She's a published author, TEDX speaker, ISM 30 under 30 Megawatt Winner and a key member of the (ISM®) Thought Leadership Council.
She is an expert in the field of retaining and motivating generations in the work force, furthermore the future of leadership. She talks about the fundamentals to thriving and succeeding in the new technologically advanced world around us by becoming conscious, having clarity, understanding how to properly communicate and surrounding yourself with the right community.