Supply Management Scholarship & Award: R. Gene and Nancy D. Richter Foundation
Scholarship Opportunity in Supply Management for U.S. & Canadian Students
The R. Gene and Nancy D. Richter Foundation and the R. Gene Richter Scholarship fund at ISM will provide a US$10,000 scholarship (US$5,000 for December graduates) to individuals seeking education in supply management, supply chain management or procurement. An eligible student will be in their senior year during the 2022-2023 academic year and be enrolled full-time in an accredited supply management, supply chain management or procurement program with the intention of specializing in the supply management profession.
This program is celebrating its 20th anniversary and is proud to commemorate the winners and mentors along the way, now impacting the profession in the most invaluable ways. Join the community of winners and be a part of a network that will propel your education and career in the supply management profession. Winners are celebrated at the ISM World Annual Conference at an exclusive dinner and recognized at the ISM Awards Gala. Don't miss the chance to join the most elite and supplement your education and your network with the 20th anniversary class of Richter Scholars.
---
To submit your application, follow the link below to register your account and start your application.
Save your progress along the way and be sure to submit before the January 27, 2023 deadline.
2023-2024 Academic Year – Criteria – Opens November 7, 2022
Scholarship recipients will be chosen based on the following criteria:
Attained High Academic Achievement
Recipients of this award have earned outstanding grades. Transcripts are looked at very closely.
Demonstrated Strong Leadership Ability
Past winners have been involved and active participants in campus activities and are usually an officer in one of the organizations. Others have led charitable efforts within their communities.
Demonstrated High Ethical Standards
This is a very important aspect of the program. Answers to essay questions are especially relevant to assessing the applicants' ethics. This is an area explored in greater depth during the personal interview.
Made a Strong Commitment to Pursuing a Career in the Field of Supply Management
This is best shown through participation in the campus ISM chapter or other campus supply chain management associations. In addition, we would expect that an applicant has completed, or is planning to complete, an internship in the supply chain management field.
Sign up for Award and Scholarship Updates
Meet the 2022 Richter Winners!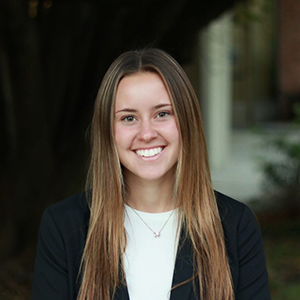 Katie Cocco
The Pennsylvania State University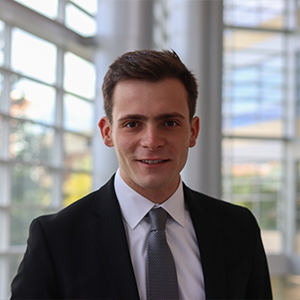 Caden Hazenstab
The Pennsylvania State University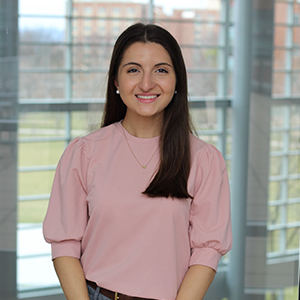 Maria Karamanos
The Pennsylvania State University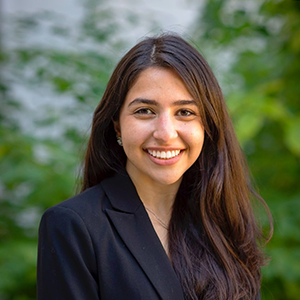 Abaan Kermani
University of Maryland at College Park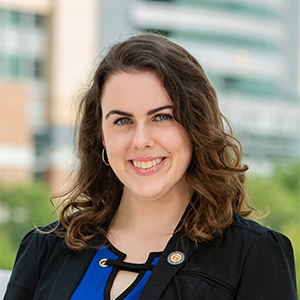 Jenna Murphy
The University of Tennessee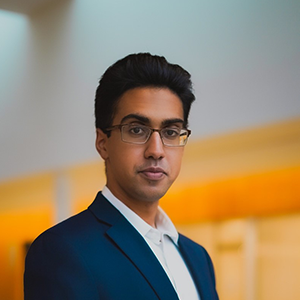 Syed Zaidi
Michigan State University
Richter Scholarship Eligibility
Academic Year – Eligibility Requirements
| Academic Status | Academic Year | Graduation Date | Citizenship | Conference Attendance | Use of Funds |
| --- | --- | --- | --- | --- | --- |
| Enrolled full-time in an accredited supply chain management curriculum (supply management, purchasing or procurement). | Entering your senior year during the academic year of scholarship reward. | Graduating in either December or Spring of scholarship reward. | A citizen of the United States or Canada or possess a valid green card. | Attend ISM Annual Conference on year of award. | Willing to sign a contract pledging that the monetary award will be used for educational expenses (this includes living expenses). |
Sign up for Award and Scholarship Updates