Anirban Basu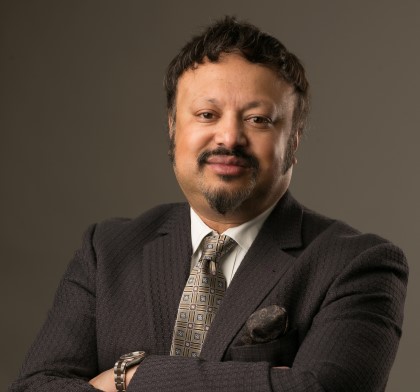 Anirban Basu
Chairman & Chief Executive Officer at Sage Policy Group, Inc.
Anirban Basu is one of the Mid-Atlantic region's leading economic consultants. He was appointed as chair of the Maryland Economic Development Commission in 2014 by Maryland Governor Larry Hogan. He serves as the chief economist to Associated Builders and Contractors and chief economic advisor to the Construction Financial Management Association. He performs or has performed similar functions for Visit Baltimore, Maryland Realtors, and Marcum, LLC.
He lectures at Johns Hopkins University about global strategy and has also taught international economics, urban economics, micro- and macroeconomics at Johns Hopkins. Anirban hosts his radio show on 88.1FM, WYPR, Baltimore.
Anirban completed his graduate work in mathematical economics at the University of Maryland and earned a master's in public policy from Harvard University in 1992. His bachelor's in foreign service is from Georgetown University. He is currently working toward his Juris Doctorate at the University of Maryland, Baltimore.